SINOPK is a famous preform mould maker in China, which is established on 2004 year based on Sino Mould. It is an innovating company for various preform mould design, preform mould components machining process, preform molds standard components mass production and preform mould manufacturing etc…
Preform Mould Products:-
Fliptop Cap Mould
Flip top cap is widely used, like shampoo bottle, shower gel, toothpaste, cosmetic bottle and so on. Sino made a lot of moulds for various kinds flip top cap every year.
As cap mould always work under high speed and high output, so it has high requirement on mould steel quality. The steel used for cap mould should be with hardness no less than 42HRC, generally, we use S136 steel with hardness HRC 48-52 for cap moulds, we can ensure mould life for 5M shots.
Cap Mould:-
SINO PACKAGE MOULD CO. is supplying various cap mould for mineral water, gas water and juice cap mould, 48 cavities, 64 cavities and 96 cavities cap mold.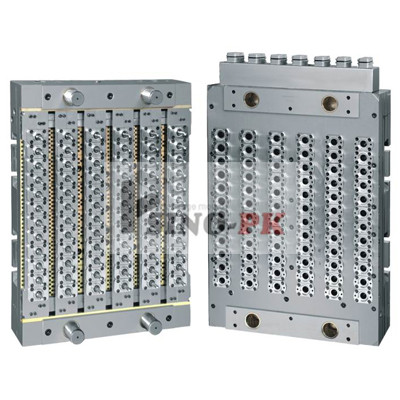 Pet Preform Mould:-
SINOPK is a famous Pet Preform Mould manufacturer in China, which is established on 2004 year based on Sino Mould. It is an innovating company for various preform mould design, preform mould components machining process and preform mould manufacturing etc.
Get More Information about Preform Mould products Visit our website: – http://www.preform-mold.com/p>
Contact Us:-
Sino Packaging Mould Co.,Ltd
Tel: 86-576-81106893
Tel: 86-576-84023777
Fax: 86-576-84018996
service@sinogroupe.com
dakumar8@gmail.com
sino-mould@hotmail.com
Skype: sinomould.com
MSN: sino-mould@hotmail.com
ADD : 369 Xin Jiang Rd., Xinqian New Mould Industrial Zone, Huangyan Taizhou, Zhejiang, China
P.C. 318020